Hi PS 205 family! Happy first day of Fall (9/23) 🙂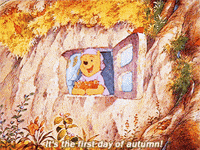 Just a rewind of what happened last week:
On Monday, our students attended the Discipline Code & Emergency Awareness Assembly
On Tuesday and Thursday, we had our first PTA and SLT Meeting of the year! Parents are welcome to attend each meeting.
On Friday, we had our first 1st Grade Partnership Friday! Each Friday, a different grade (K-2) will have their Partnership Fridays where parents can go into the classroom and work on an activity with their child together!
Reminders:
Kindergarten Partnership Friday is from 8:15am – 9:00am. Stay afterwards for a quick tutorial of the school website from 9:00am – 9:30am in the playroom on the 1st floor!
School is closed on 9/30 and 10/1 in observance of Rosh Hashanah. To our families that celebrate – Shanah tovah!